Looking Forward…
The NOSM Challenge 2025 is the third strategic plan in the School's fifteen-year history. Our plan is grounded in input from nearly 2,000 stakeholders including learners, staff, faculty, partner organizations, and community members from across Northern Ontario. Input was gathered through a mix of interviews, community visits, town halls, focus groups with learners, staff, faculty, Indigenous and Francophone leaders, in-person advice from two Social Accountability Advisory Groups, an external environmental scan of best practices and an online survey. This input provided essential insights and commentary that informed a draft of the plan that was presented to the Strategic Plan Steering Committee, and ultimately, the NOSM Board of Directors. We hope that this level of engagement at NOSM represents the reality that everyone's voice is valued and you have a role and a stake in NOSM's success.
Strategic questions were asked and explored at the engagement sessions held across Northern Ontario, including:
How do we fully enable NOSM to have a meaningful, positive impact on rural communities, Francophone and Indigenous health in Northern Ontario?
How should NOSM evolve and continue to lead over the next decade, adapting to the ever-more complex world and equip our graduates to effect, lead and transform health care in the North?
How should resources be focused and priorities set to recruit and retain a flourishing physician workforce in Northern Ontario?
NOSM's strengths were confirmed throughout these consultations.
NOSM is known for educating physicians and health-care professionals to work in underserved communities; cultivating interdisciplinary research and learning; assembling an unprecedented network of cohesive academic and clinical sites in more than 90 communities and across 800,000 km2; and, for its social accountability mandate to address the priority health concerns of the peoples and communities of Northern Ontario.
Consultations also revealed an increased desire for connectivity, transparency and better collaboration. Recommendations for collaboration ranged from interdisciplinary research and interprofessional learning, to NOSM's ability to connect diverse clinical sites through a network of communities. Integrating equity, inclusion and diversity in all aspects of our work was another theme raised during consultations. This means bringing people together across different disciplines and professions, and also ensuring stakeholders within NOSM across Northern Ontario reflect diversity. Finally, we heard the need for NOSM to innovate models of education in Northern, Indigenous, Francophone, rural and remote medicine that lead to skilled health-care professionals who stay in the communities of the North.
A key element of this plan is renewing our commitment to the School's social accountability mandate and its relevance to NOSM's partnerships with community. We explicitly recognize that NOSM is accountable to the peoples of Northern Ontario. Geography, culture and socio-economic realities create a complex tapestry of health service inequities in Northern Ontario. NOSM commits to working with our partners to influence practices and advocate for equity, access and understanding at the interface of research, education and care.
Recognizing the health needs of Northern Ontarians, NOSM must support the creation of a health workforce that will meet those necessities. We must develop leaders with the skills to make bold changes to systems that are unsustainable and work as full partners with local, national and global stakeholders to build a sustainable future of quality health care especially in addressing the underserved population of rural, Francophone and Indigenous communities. NOSM must provide solutions to health inequities across Northern Ontario. This must be reflected across the whole school from the point of admission to graduation, in education innovation and in our research. This is especially relevant in the post-pandemic world.
"This plan, will strengthen our capacity to meet today's challenges and establish a platform for excellence and innovation for the future."
Dr. Sarita Verma
Dean, President and CEO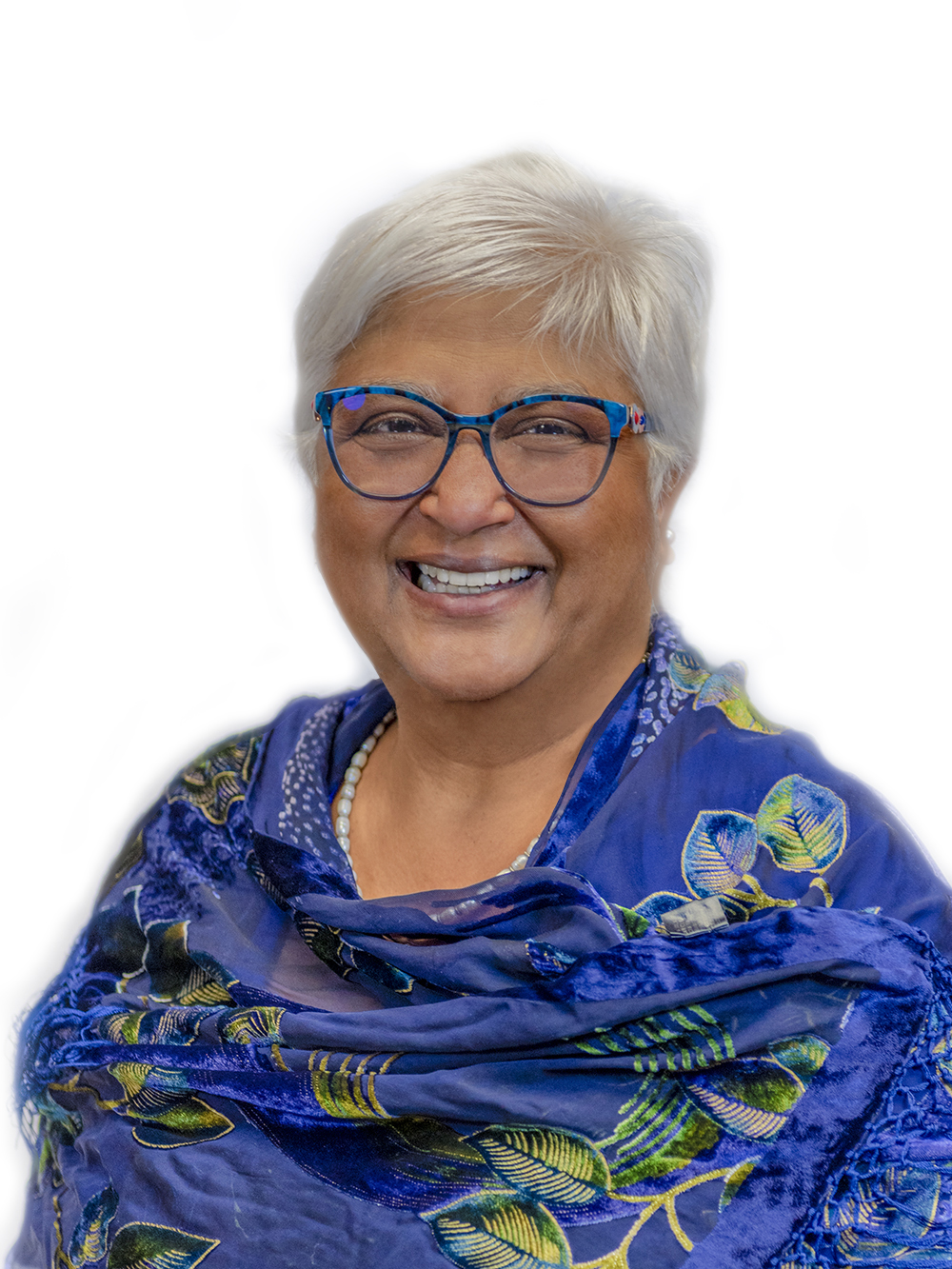 Leadership
As with all strategic plans, The NOSM Challenge 2025 will be accompanied by a framework for implementation with methods for measuring the indicators for our success. The purpose of our plan is to magnify the impact NOSM has had in its first fifteen years to sustain its vision well into the future. This magnification will include a blend of NOSM's current strengths, and our ability to reach beyond them to become a catalyst for progress in health education, research and health services for the marginalized and most vulnerable communities.
In all its endeavors, NOSM will actively incentivize and influence integration and innovation to amplify the impact in Northern Ontario.
Finally, a major integrating theme is to bring diversity and wellbeing to a new dimension, recognizing that we will achieve brilliance only through equity, diversity and a healthy learning and working environment. NOSM intends to become a destination school by leading and equipping the next generation of health professionals with the ability to find and implement solutions to the most complex scientific and health questions and thus improve health outcomes for Northern Ontarians.
Executive Group Sponsors have been identified to establish teams to develop the implementation plans (including activities and performance goals and metrics). The Executive Group (EG) will review progress monthly to ensure the plan is being implemented with appropriate institutional resources allocated to accomplish mission-critical priorities. 
Program-level expectations will be linked to individual and unit performance metrics. Supported by a new Institutional Intelligence Unit, the Executive Group will review data and metrics related to the plan to ensure outcomes are achieved.
Thank you to all who contributed to the development of this plan. We are committed to working closely with all stakeholders, including the provincial government, our communities, clinical and academic partners, and our faculty, staff and learners whose dedication, knowledge, and contributions account for our collective excellence and success.
Dr. Sarita Verma
NOSM Dean, President and CEO
VISION, MISSION AND VALUES
Vision.
Innovative Education and Research for a Healthier North.
Mission.
To improve the health of Northern Ontarians by being socially accountable in our education and research programs and advocating  for health equity.
We will realize this by:
Embedding social accountability as a core value in graduates. NOSM will be a recognized leader in rural and Northern health knowledge and will influence and advocate for policy advances in health at all levels of government.
Increasing research capacity and expertise in population-based health to improve advocacy and evidence-based policy in Northern Ontario. NOSM will have a positive research impact on Northern health, be known as the leader in Northern health research and increase grant and other research funding.
Incorporating advanced technology into curriculum and day-to-day activities of the School. NOSM will be a leader in educational excellence through its curriculum renewal, competency-based training, adaptive technology, and will meet or exceed all accreditation standards.
Being a strong active partner with communities in need to create a flourishing health workforce to serve the North.
Securing sustainable financial and human resources to deliver on our vision of innovative education and research. We will be financially sustainable by ensuring access to resources and infrastructure to sustain and grow NOSM through efficiencies and a culture of advancement.
Creating a sustainable working and learning environment. NOSM will commit to diversity, wellness and respect for faculty, staff and learners.
OUR VALUES
Innovation.
The Northern Ontario School of Medicine encourages ingenuity, creativity, a culture of inquiry and discovery, and the importance of learning from others in every aspect of the School's education, research, social accountability, and corporate mandates. NOSM uses innovative approaches to ensure continuous improvement of our distributed model of education and research.
Social Accountability.

NOSM adheres to the World Health Organization's (WHO) definition of the social accountability of medical schools as "the obligation to direct their education, research and service activities towards addressing the priority health concerns of the community, region and the nation that they have a mandate to serve. The priority health concerns are to be identified jointly by governments, health-care organizations, health professionals and the public." As part of its social accountability mandate, NOSM has the responsibility to engage stakeholders at all levels of its broad community.
Collaboration.

NOSM pursues education and research goals in close partnership with its host universities. Collaboration and partnership are also important to NOSM with its teaching hospitals, community physicians, health professional clinical teachers, health system stakeholders, and communities it serves. NOSM values the insights, contributions, and support of its many partners that work to improve the health of the people and communities of Northern Ontario. NOSM recognizes that collaboration is both a process and outcome that engages different perspectives to better understand complex problems and leads to the development of integrative solutions that could not be accomplished by any single person or organization.
Inclusiveness.

NOSM fosters inclusiveness by supporting an environment that embraces differences in staff, faculty and learners and respectfully creates value from the differences of all members of the NOSM community, in order to leverage talent and foster both individual and organizational excellence.
Respect.

NOSM's faculty, staff, and learners will learn and listen to one another respectfully and communicate openly. NOSM's staff, faculty, and learners treat others and their ideas in a manner that conveys respect as differences are discussed, fosters an open academic debate, and which respects academic freedom.